Digital Dental Scans (iTero™)
Family Dentistry Serving Camp Hill, New Cumberland, Lemoyne, Lower Allen,
Wormleysburg, and New Market Areas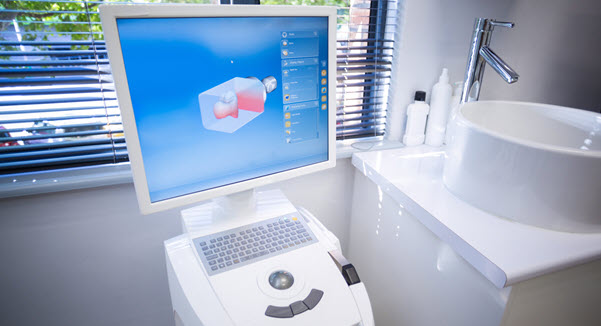 The digital iTero™ scanner is a state-of-the-art dental technology that revolutionizes the process of taking dental impressions.  It replaces the traditional method of using messy, uncomfortable impression materials with a digital scanning system.
Using a handheld wand, the iTero scanner captures highly detailed and precise 3D images of the teeth and gums. These images are instantly converted into a virtual model that can be used for a variety of dental treatments, including restorations, orthodontics, and implant planning.
The iTero scanner offers numerous advantages over traditional impressions. It eliminates the need for physical impressions, reducing patient discomfort and gag reflex. The digital images can be immediately viewed by the dentist, allowing for efficient treatment planning and better communication with the patient.
Furthermore, the digital models can be easily shared with dental laboratories and specialists, streamlining the workflow and ensuring accurate and precise results.
At Bridge Street Dental Center, we utilize the iTero scanner to enhance the patient experience and provide advanced dental care. Contact us to schedule an appointment and experience the benefits of digital impressions with the iTero scanner.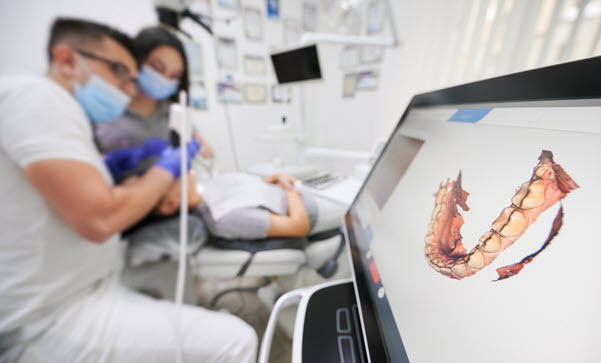 Monday: 8:30 am to 5:00 pm
Tuesday: 7:00 am to 4:00 pm
Wednesday: 8:00 am to 5:00 pm
Thursday: 7:00 am to 4:00 pm