Family Dentistry Serving Camp Hill, New Cumberland, Lemoyne, Lower Allen,
Wormleysburg, and New Market Areas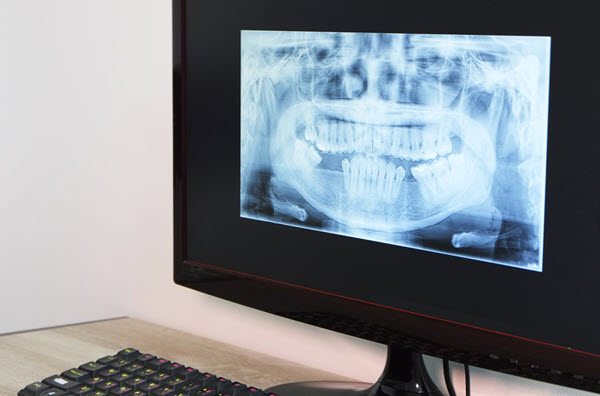 Dental digital X-rays, also known as radiographs, are valuable diagnostic tools used to assess and monitor oral health. Unlike traditional film-based X-rays, digital X-rays use electronic sensors to capture images of the teeth, gums, and jawbones.
Digital X-rays offer numerous advantages. They emit significantly less radiation, making them safer for patients. The images are produced quickly and can be viewed instantly on a computer screen, allowing for immediate analysis and discussion of treatment options. Additionally, digital X-rays can be easily stored, shared, and compared over time, aiding in the detection of subtle changes or potential issues.
At Bridge Street Dental Center, we utilize state-of-the-art digital X-ray technology to enhance the accuracy of our diagnoses and treatment planning. Our dental professionals prioritize patient safety and well-being, and digital X-rays play a crucial role in providing comprehensive and effective dental care. Schedule an appointment with us to experience the benefits of digital X-rays in improving your oral health.

Monday: 8:30 am to 5:00 pm
Tuesday: 7:00 am to 4:00 pm
Wednesday: 8:00 am to 5:00 pm
Thursday: 7:00 am to 4:00 pm