Family Dentistry Serving Camp Hill, New Cumberland, Lemoyne, Lower Allen,
Wormleysburg, and New Market Areas

Dental sports guards, also known as mouthguards or athletic mouth protectors, are custom-fit oral appliances designed to protect the teeth, gums, and jaw during sports activities. They act as a cushion, absorbing and distributing the forces of impact that could otherwise lead to dental injuries.
Sports guards are made from durable materials and are specifically designed to fit comfortably over the teeth. They provide a barrier between the upper and lower teeth, preventing dental fractures, dislodgements, and soft tissue injuries.
Wearing a sports guard is essential for athletes of all ages and skill levels participating in contact or high-risk sports. Whether it's football, basketball, hockey, or martial arts, a properly fitted sports guard can significantly reduce the risk of dental trauma and help preserve a healthy smile.
At Bridge Street Dental Center, we offer custom-made sports guards to provide optimal protection and comfort. Our dental professionals will create a personalized sports guard that fits securely and allows for clear speech and easy breathing. Contact us to schedule an appointment and ensure your teeth are safeguarded during athletic activities.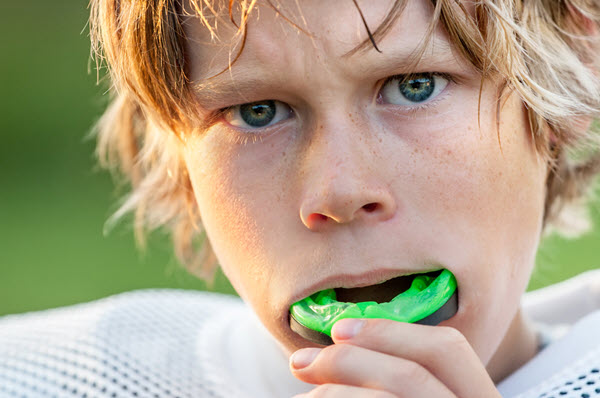 Monday: 8:30 am to 5:00 pm
Tuesday: 7:00 am to 4:00 pm
Wednesday: 8:00 am to 5:00 pm
Thursday: 7:00 am to 4:00 pm