Family Dentistry Serving Camp Hill, New Cumberland, Lemoyne, Lower Allen,
Wormleysburg, and New Market Areas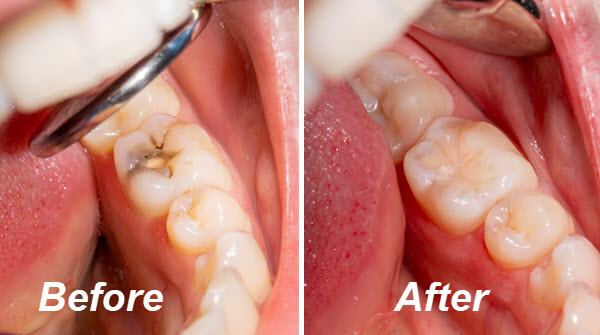 Composite fillings, also known as tooth-colored or white fillings, are a popular alternative to traditional metal amalgam fillings. Made from a mixture of tooth-colored resin and glass particles, composite fillings offer a natural appearance that blends seamlessly with your teeth.
The process of placing composite fillings involves the removal of decayed or damaged tooth structure, followed by the application of the composite material in layers. Each layer is hardened using a special curing light, bonding the filling to the tooth. The dentist then shapes and polishes the filling to ensure a comfortable and natural-looking result.
Composite fillings offer numerous advantages. Besides their aesthetic appeal, they require less removal of healthy tooth structure compared to amalgam fillings. Additionally, composite fillings are less likely to cause tooth sensitivity to temperature changes. They are also a great option for restoring small to medium-sized cavities, repairing chipped or cracked teeth, and closing minor gaps between teeth.
At Bridge Street Dental Center, we prioritize providing high-quality dental care, including composite fillings. Our skilled dental professionals are dedicated to restoring your tooth's strength and appearance while ensuring your comfort and satisfaction. Contact us today to schedule an appointment and experience the benefits of composite fillings in achieving a healthy, natural-looking smile.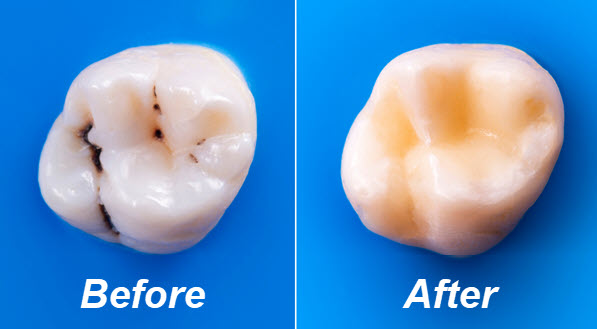 Monday: 8:30 am to 5:00 pm
Tuesday: 7:00 am to 4:00 pm
Wednesday: 8:00 am to 5:00 pm
Thursday: 7:00 am to 4:00 pm