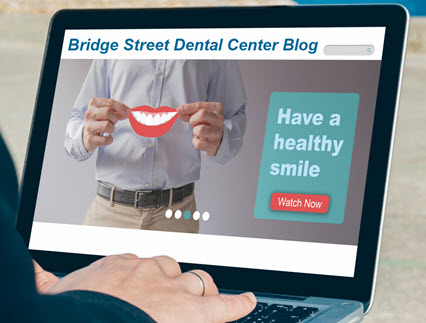 Our Bridge Street Dental Center Blog
Family Dentistry Serving Camp Hill, New Cumberland, Lemoyne, Lower Allen,
Wormleysburg, and New Market Areas
Welcome to our dentistry blog, your go-to resource for informative and engaging articles on oral health, dental care, and the latest advancements in dentistry.
Whether you're looking for tips on maintaining a healthy smile, information on common dental procedures, or guidance on oral hygiene practices, our blog has you covered.  Our team of experienced dental professionals is committed to providing valuable insights and sharing their expertise to help you make informed decisions about your oral health.
Explore our articles to stay up-to-date with the latest dental trends, gain insights into various treatments, and discover practical tips for achieving optimal oral well-being. Join us on this educational journey and unlock the secrets to a radiant smile and excellent dental health.
Monday: 8:30 am to 5:00 pm
Tuesday: 7:00 am to 4:00 pm
Wednesday: 8:00 am to 5:00 pm
Thursday: 7:00 am to 4:00 pm