Family Dentistry Serving Camp Hill, New Cumberland, Lemoyne, Lower Allen,
Wormleysburg, and New Market Areas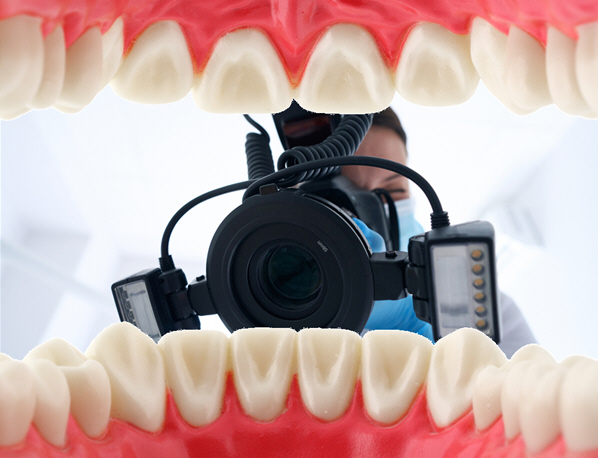 Intraoral photos are a valuable tool used in dentistry to capture detailed images of the inside of the mouth. These photos provide a clear visual representation of the teeth, gums, and oral tissues, aiding in diagnosis, treatment planning, and patient education.
During an intraoral photography session, a camera is used to capture high-resolution images of different areas of the mouth.  These images can reveal dental conditions such as cavities, gum disease, cracked teeth, and other abnormalities that may not be easily visible to the naked eye.
Intraoral photos allow dentists to communicate effectively with patients, helping them understand their oral health status and treatment options. The images can be magnified and displayed on a screen, allowing for a comprehensive discussion of the findings.
At Bridge Street Dental Center, we utilize intraoral photography to enhance our diagnostic capabilities and provide personalized care. Contact us to schedule an appointment and benefit from our advanced dental technology, including intraoral photos, for a thorough and informed assessment of your oral health.

Monday: 8:30 am to 5:00 pm
Tuesday: 7:00 am to 4:00 pm
Wednesday: 8:00 am to 5:00 pm
Thursday: 7:00 am to 4:00 pm